According to the World Health Organization, depression affects more than 300 million people across the globe. Many factors contribute to the onset, development and severity of depression, including genetics, adverse childhood experiences, major life stresses, differences in coping styles, and lifestyle factors such as diet and exercise. As the leading cause of disability, depression has a major impact on the lives of those across all races and demographics. If not treated effectively, it greatly increases an individual's risk of suicide, devastating families and communities.
Researchers also note the significant economic toll of depression at the societal level, estimating the cost at a staggering $210 US billion per year. Given that depression is readily treatable, mental health professionals know that we can and should be doing more to resolve this issue. Between governments, academic institutions, and businesses, there are massive efforts underway to support research that provides us with more information about how to prevent, identify, and treat depression most effectively and efficiently.
The following recent studies exemplify how research is being used to find new ways to tackle the global problem of depression:
• A recent study presented at the American Psychological Association's 2018 convention indicated that symptoms of depression in parents decreased when their adolescent children were treated for their depression. This points toward the importance of considering depression holistically within the context of parent-child relationships, and of the potential interdependence of symptoms within families.
• A 2017 study showed that Cognitive Behavioural Therapy (CBT) significantly reduced depression and anxiety in those with chronic pain. The intervention used involved an 8-week course of Acceptance and Commitment Therapy (ACT), a form of CBT that emphasizes behavioural change in alignment with the patients' core values rather than a sole focus on reducing symptoms. At the 6 month follow up, participants showed statistically significant improvements on measures of depression, anxiety, and self-efficacy.
• New research out of Deakin University in Australia indicates that changes in diet can be used to help those with moderate to severe depression improve their mood. Participants who were placed on a modified Mediterranean diet for 12 weeks, eating a balance of whole grains, fruits and vegetables, lean red meats, low-fat dairy, nuts, chicken, fish, eggs and olive oil, experienced significant improvement in their symptoms, with 32% experiencing reductions so great they no longer met criteria for depression. Though more research is needed to discover how exactly diet affects brain chemistry, these results signal that dietary choices are correlated with mental health outcomes and can be considered as part of an overall approach to treatment.
• An influential paper published in The Lancet in 2016 indicates that Cognitive Behavioural Therapy can effectively treat depression in those people who have not responded to antidepressant medication, and further, that the results are effective over the long-term. The paper suggests that CBT should be considered as a referral for those who haven't had success with antidepressants, or for those more generally who could benefit from CBT, an evidence-based treatment without the side effects of medication.
---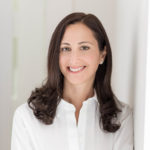 By: Zoë Laksman, Psy.D, C.Psych and Laura Clarridge, Ph.D.
Zoë Laksman has practiced as a Registered Clinical Psychologist at The Clinic on Dupont since 2007. Laura Clarridge is a certified executive coach who helps her clients find fulfilling educational and career pathways. Their backgrounds and training have shaped their interest in promoting improved psychological health, interpersonal functioning and wellness. They work together as a clinical team and as the developers of The Clinic on Dupont's online presence.