Conflict is inevitable in any close relationship. Finding healthy ways to handle conflict in romantic relationships is especially critical because couples' lives are so closely intertwined, and because each partner relies so deeply on the other to meet their emotional needs and expectations.
Arguments can be extremely stressful and can activate our fight or flight response, which often does not serve us well and leads to maladaptive patterns of coping with conflict. When we avoid confronting the problems in our relationships, resentment and disconnection can result. Conversely, when explosions of anger become the habitual response to conflict, partners learn to see each other as adversaries rather than united in their mutual need to resolve problems in loving ways. Though conflict is not something couples look forward to, working through it in a healthy way is one of the most effective ways to build trust, improve intimacy and strengthen the relationship for the long term.
Learning productive ways to handle arguments when they arise is an essential skill for every partnership. Like every skill, developing it requires practice and patience. Here are a few tips that couples therapists recommend to get started:
Constructive Tips for Dealing with Arguments
1) If tensions are high and the argument is quickly escalating, take time to cool down. Discussing the issue when both partners are in a calmer mindset will allow for clearer and more empathetic communication. If explosive arguments are a pattern in the relationship, it can be helpful to make a commitment together in advance of an argument about how you'll de-escalate the situation when it arises.
2) When you recognize that an argument is beginning, remind yourself (and your partner, if possible) of your goal for the argument. For example, it can be helpful to articulate your intention to act as a team rather than as antagonists ("Fighting about who's right or wrong isn't going to bring us closer; we need to focus on resolving this issue.")
3) Improving your listening skills can greatly shift how arguments unfold. Try to adopt the goal of understanding where the other person is coming from, and ask open-ended questions ("Tell me why it's so important to you to work late") rather than statements that assume an interpretation ("You'd rather spend time at the office than with me").
4) If you're upset about something your partner has said or done, practice communicating assertively. Focus on the present, and be as accurate as possible in your language about that behaviour and its impacts (i.e. "When you ____, it makes me feel ____). Abstract or universalizing statements about the other person's interpersonal style, personality or habits are not usually helpful or accurate ("You're always so stubborn! You never listen to me!")
5) If you're finding that toxic arguments are damaging your relationship, seeking the help of a qualified couples therapist can be an effective way to build conflict management skills and address the underlying causes that can perpetuate conflict.
---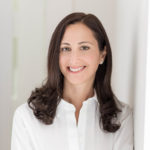 By: Zoë Laksman, Psy.D, C.Psych and Laura Clarridge, Ph.D.
Zoë Laksman has practiced as a Registered Clinical Psychologist at The Clinic on Dupont since 2007. Laura Clarridge is a certified executive coach who helps her clients find fulfilling educational and career pathways. Their backgrounds and training have shaped their interest in promoting improved psychological health, interpersonal functioning and wellness. They work together as a clinical team and as the developers of The Clinic on Dupont's online presence.