It's normal to feel nervous or unsure about booking your first appointment with a therapist. Popular culture has given us many different depictions of what's it like to go to counseling: you may be picturing lying on a couch recounting your dreams, deciphering Rorschach inkblots, or contending with a dour, unresponsive clinician.
At The Clinic on Dupont, we know that coming to see a therapist for the first time is an act of trust and of hope. We know that it takes courage to seek support, and that it's our privilege to create the safe, non-judgmental and empathetic space that is the foundation for every therapeutic engagement. Though each of our therapists has their own unique blend of expertise, experience, therapeutic approach and personality, our commitment to best practice and evidence-based treatment.
There are a few commonalities in every first therapy session:
We'll talk about confidentiality: The security of knowing that your sessions are private and confidential is imperative to building a trusting, open alliance with your therapist. We provide our confidentiality policy in writing to be perfectly transparent about the protections and limits of confidentiality.
Your therapist will seek to understand your reasons for coming to therapy: Whether it was a particular event or crisis, difficulties with relationships or work, or distressing thoughts or emotions that brought you to your appointment, your therapist will ask you about what's going on in your life that is motivating you to seek support. Understanding your goals and expectations about what you'd like the outcomes of therapy to be will also be an important topic of discussion in this meeting.
Your therapist will seek a broader understanding of your personal and family history: Your therapist will likely ask a number of standard intake questions about your health history, family and work context, physical and psychological symptoms, and other questions as relevant to gain a holistic picture of you. This information will allow your therapist to complete a thorough assessment of your needs so that you can move forward together with an effective plan for treatment.
The therapeutic alliance should be apparent: Having a therapist who not only has the expertise to help you, but who you can be open, honest, and connected to is crucial. If your therapist isn't a good match for any reason, you can request a referral, or contact our Clinic Director who will find you a better fit. This relationship – the "therapeutic alliance" – is one of the strongest predictors of treatment success, so we know it's essential to get it right.
---
By: Zoë Laksman, Psy.D, C.Psych and Laura Clarridge, Ph.D.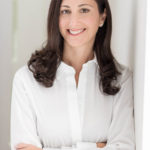 Zoë Laksman has practiced as a Registered Clinical Psychologist at The Clinic on Dupont since 2007. Laura Clarridge is a certified  executive coach who helps her clients find fulfilling educational and career pathways. Their backgrounds and training have shaped their interest in promoting improved psychological health, interpersonal functioning and wellness. They work together as a clinical team and as the developers of The Clinic on Dupont's online presence.