One of the most significant factors that predicts recovery from depression is a stable, engaged support network. For those in that support network, however, it can at times be overwhelming and difficult to navigate the process of supporting someone who is depressed. In addition to love, care and concern, it's very common to also feel frustration, fear and anger when you attempt to understand and help someone with a mood disorder. The following suggestions are useful guidelines to keep in mind:
How To Support Someone Who Is Depressed
Do
Take care of yourself: This may seem like an odd place to start, but prioritizing your own health and wellness will ensure you have the energy, patience and attention to help your loved one. Recognize that your own emotional reactions, which may fluctuate from compassion to frustration to confusion and even to rage, are normal and do not mean that you value the relationship any less. Set healthy boundaries and limitations around how much you will take on, and take time for yourself and for pleasurable activities. You may also consider therapeutic support for yourself during this challenging time.
Listen to understand: Giving your loved one the space to express their thoughts and feelings honestly is a key supportive action. Try to listen more than you speak, and be comfortable with pauses and silence; it can be difficult for someone with depression to articulate their distress.
Validate and encourage positive steps: Gently encourage and commend your loved one when they engage in positive activities that can improve mood, like maintaining a daily routine, socializing, exercising and other self-care activities. Validate their use of healthy coping mechanisms to manage difficult emotions.
Help to facilitate access to treatment: Depression impairs motivation, judgment, decision-making and many other functions necessary to the process of finding and securing professional support. Offering to help a loved one connect with a qualified clinician can eliminate the barriers to accessing needed treatment.
Keep offering support: Depression can make it difficult to both ask for help and to be consistently responsive to offers of help. Sometimes it can feel impossible for a person with depression to even get out of bed, and so it's helpful to offer both emotional support (i.e. "I'm here for you if you want to talk") and pragmatic support (i.e. offering to cook or have a meal together, doing laundry, etc). Anticipate that you may need to reach out multiple times, and that this need for support may be ongoing.
 Don't
Minimize or avoid difficult feelings through comparisons or platitudes: Phrases like "things could be worse," "this too will pass" or "focus on the positive" are not helpful and can increase feelings of shame and disconnection. The suggestion that one's feelings and thoughts don't matter can exacerbate symptoms for someone with depression and decrease the likelihood that they will seek treatment.
Take mood swings and negative behaviors personally: Remember that it is often the manifestation of depression and not of the person's "true self" that you are experiencing during this challenging time.
See depression as a problem to solve: It's a common impulse when we want to help, but trying to "solve" the problem of depression is not an effective support and contributes to the understanding of the person with depression as inadequate, incapable or at fault for their condition.
Set unrealistic expectations: If your support comes with overt or unspoken strings (i.e. about a timeline for recovery or needing the person to appear happy or "okay"), you may inadvertently contribute to feelings of isolation and unworthiness. It also makes it more likely that your loved one won't open up to you if things get worse.
Avoid difficult questions about self-harm or suicide: It's a myth that talking to someone in an open, caring way about suicide increases their chances of hurting themselves. In fact, it's crucial to have these conversations if your loved one mentions feeling hopeless about the future so that you can facilitate access to immediate treatment or emergency services. An ongoing alliance with a qualified clinician is also essential for someone coping with depression for this reason.
---
By: Zoë Laksman, Psy.D, C.Psych and Laura Clarridge, Ph.D.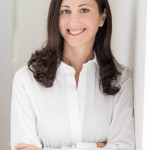 Zoë Laksman has practiced as a Registered Clinical Psychologist at The Clinic on Dupont since 2007.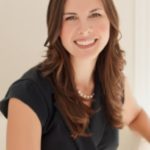 Laura Clarridge is a certified executive coach who helps her clients find fulfilling educational and career pathways. Their backgrounds and training have shaped their interest in promoting improved psychological health, interpersonal functioning and wellness. They work together as a clinical team and as the developers of The Clinic on Dupont's online presence.